Northern Lights
Saturday, October 24, 2015 at 8 PM
Jim Rouse Theatre, Columbia, MD
Free pre-concert lecture at 7 pm
Handel: Messiah
Sunday, Dec. 6, 2015 at 7:30 PM
Jim Rouse Theatre, Columbia, MD
Free pre-concert lecture at 6:30 pm
A Christmas Noël
with the CPC Chamber Singers
Sunday, Dec. 13, 2015 at 3 PM
Christ Episcopal Church
Columbia, MD
Duruflé: Requiem
Sunday, March 13, 2016 at 3 pm
First Evangelical Lutheran Church Ellicott City, MD

Mahler: "Resurrection"
Symphony No. 2, with the Columbia Orchestra, Jason Love conducting
Saturday, May 21, 2016 at 8 PM
Jim Rouse Theatre, Columbia, MD
Free pre-concert lecture at 7 pm
Columbia Pro Cantare
5404 Iron Pen Place
Columbia, MD 21044
410.730.8549
Fax: 410.730.8634
Next Concert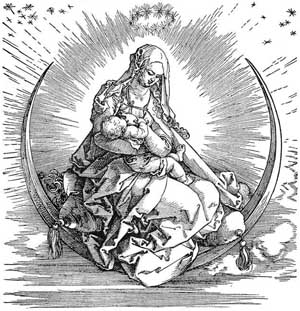 Thank you for supporting our "Northern Lights" concert.

Columbia Pro Cantare's next concert is on Sunday, December 6, 2015 at 7:30 pm at the Jim Rouse Theatre in Columbia with Handel's Messiah.
It's now a Christmas season "must." Georg Frederic Handel's Messiah holds a special place in the hearts of music lovers everywhere. A nearly perfect synthesis of music and text, the oratorio has delighted and inspired audiences for over 250 years. Whether hearing for the first time or singing in your heart from memories of past performances, the feelings of excitement generated by this oratorio cannot be matched by any other. You have to be there to be lifted up by the biblical words and outstanding performances of chorus and soloists.
Columbia Pro Cantare, Amy Van Roekel, soprano, Leah Kaye Serr, mezzo, Mark Schowalter, tenor, Steven Eddy, baritone, Henry Lowe, positiv organ, Festival Orchestra
New Year's Eve Soirée
Hogmanay in Dunloggin! Celebrate Hogmanay, the traditional Scottish New Year's Festival with Denhard and McCready and special guest performers in a private home in Dunloggin, Ellicott City. Join us for a musical soirée featuring ancient Scottish lute and harp tunes, piobaireachd, Robert Burns songs and exquisite chamber works inspired by highland legend and lore! Break out the tartan and welcome the haggis on this sure to be memorable evening!
December 31, 2015 to January 1, 2016
9:00 PM to 12:30 AM
Tickets $35 each - Includes Food
♪ To learn about how the chorus is supported, click here ♪
♪ Our online box office is open for your convenience ♪
An important message for Seniors in need of transportation to and from concerts: We have now placed our concerts in the new free Seniors Events Shuttle, operated through the Columbia Association's Senior Advisory Committee for groups of 4 to 9 seniors aged 60 and over. This shuttle is a free curb-to-curb transport to attend evening (after 4:30 pm) and weekend events. To request a ride, please call 410-715-3087. A Senior Advisory committee member will call back with a confirmation. For a complete list of events, visit ColumbiaAssociation.org/SeniorShuttle.