Home
About Us
Season Schedule
Frances Dawson
Chamber Singers
Guest Artists
Program Notes
Reviews
Tickets
Tickets-Online
Support the CPC
Sponsors
Local Arts
Auditions
Contact Us
Guest Artists
Photo Gallery
This season's guest artists:
Mary Ann McCormick, Mezzo-soprano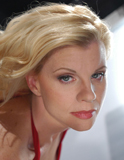 Internationally acclaimed mezzo-soprano MaryAnn McCormick has been hailed in the press as "charismatic", "spell-binding",and "elegant". Her international credits include Isabella in L'italiana in Algeri at La Scala, Azucena in Il trovatore at the Teatro Regio Torino, and First Maid in Elektra with Christoph von Dohnanyi at the Opéra National de Paris. She has also performed Maddalena in Rigoletto under Daniele Gatti at the Teatro Comunale di Bologna and with Seattle Opera and Gluck's Alceste under Bruno Bartoletti at the Teatro Regio di Parma. Her recent accomplishments include performances as"Carmen" with Theater St. Gallen, Switzerland of which the critics wrote "She acts and sings a wonderful Carmen" a role she has also performed with Teatro dell'Opera di Roma, Teatro Regio di Torino and the Staatsoper Stuttgart among others. MaryAnn returned to the Metropolitan Opera in their 2011 season to sing the role of Grimgerde in their new production of Die Walküre which was broadcast in HD in theaters internationally. This production part of the complete Ring Cycle was recently released on DVD and also won the 2012 Grammy award for Best Classical Album. In recent seasons she made debuts with both Teatro la Fenice in Die Walküre conducted byJeffrey Tate and Teatro dell'Opera di Roma as "Priyamvada" in Alfano's Sakuntala. She can be heard as Tigrana in Puccini's Edgar in a recording with the Orchestre National de France led by Yoël Levi. MaryAnn sang Suzuki in Madama Butterfly with Opera Colorado, the role of Nefertiti in Phillip Glass' Akhnaten with the Atlanta Opera, and performances of Das Lied Von der Erde with the Orchestra Verdi in Milan; a piece she has also performed with the Chamber Orchestra of Philadelphia to standing ovations. She also created the roles of Grandma Josephine and Mrs. Teavee for the world premiere of Peter Ash's "The Golden Ticket" with the Opera Theater of St. Louis, based on the book "Charlie and the Chocolate Factory". Recent engagements include Mahler Symphony no. 2 "Resurrection" with the Spokane Symphony for which the press wrote "We were all so fortunate that the voice we heard was McCormick's". MaryAnn returned to the Metropolitan Opera this season to sing again in their production of Die Walküre and as Soeur Mathilde in their critically acclaimed production of Dialogues of the Carmelites. Upcoming engagements including Act III of Die Walküre at the Tanglewood festival this July with the Boston Symphony, performances as Suzuki in Madama Butterfly at Lyric Opera of Chicago during their 2013-14 season, and in the North American premiere of Huang Ruo's opera Dr. Sun Yat-Sen, sung in Chinese, for Santa Fe Opera's 2014 season. For more information, please see www.maryannmccormick.com
Charles Reid, Tenor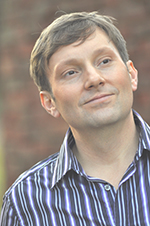 CPC welcomes back to this season's schedule, tenor Charles Reid. Columbia audiences will remember his many performances in Messiah and in Verdi's Requiem, Janácek's Otce nás, and Dvořák's Stabat Mater. Praised in Opernwelt for his "marvelous timbre, consistent throughout, well focused, excellently agile voice," Charles Reid is being recognized as one of his generation's leading lyric tenors. He has sung on many of the most famous international stages, including nine seasons with New York's Metropolitan Opera, San Francisco Opera, Theater an der Wien, Frankfurt Opera, Deutsche Oper am Rhein and the festivals of Bayreuth, Salzburg, Spoleto USA, and Glimmerglass. Upcoming events include Mr. Reid's return to Theater an der Wien as Wolfgang Captio in Hindemith's Mathis der Maler, Theater Hagen as Don Jose in Bizet's Carmen, and concert debuts with National Orchestre de Lyon, Beethoven Orchester Bonn, Virginia Symphony Orchestra, and Buffalo Philharmonic.
Mr. Reid's most recent performances include debuts as Rodolfo (La Boheme), Nadir (Les pecheurs de perles), Sam (Susannah), Claudio (Das Liebesverbot) and his return to the roster of the Metropolitan Opera where he covered Demetrius in Jeremy Sam's The Enchanted Island. In previous seasons, Charles earned acclaim for performances of Alfredo, Duca di Mantua, Macduff, Nemorino, Cassio, Tamino, and Don Ottavio with the Nationaltheater Mannheim, Deutsche Oper am Rhein (Düsseldorf), Hessisches Staatstheater Wiesbaden, Stadttheater Gießen, and Theather Wintherthur. Beyond the Germanic countries, Mr. Reid has been heard as Tito under the baton of Adam Fischer in Barcelona and Madrid. Additionally, he performed the little known Mozart opera, Ascanio in Alba, in Mexico City. For his Alfredo, renowned critic Gabor Halasz writes, "Charles Reid gave a vocal and musical performance of Alfredo without any limitations or boundaries, with a shimmering tenor voice, flawless technique, extraordinary feeling for style, and very clear intonation."
Equally at home on the concert stage, past appearances include Boston's Handel and Haydn Society, Radio Symphony Orchestra Vienna, Lisbon's Gulbenkian Symphony Orchestra, Rochester Philharmonic Orchestra, Washington, D.C.'s National Symphony, Lincoln Center's Mostly Mozart Festival, Nashville Symphony, Madison Symphony Orchestra, Harrisburg Symphony, Berkshire Choral Festival, and the U.S. Naval Academy. Mr. Reid's growing concert repertoire now includes over 35 masterwork compositions.
Mr. Reid's recent recordings include Haydn's The Seasons with Amor Artis Baroque Orchestra and a DVD release of Katharina Wagner's Die Meistersinger von Nürnberg with the Bayreuther Festspiele. In addition, Charles can be heard on the Deutsche Grammaphon DVD of Mozart's Ascanio in Alba with the Salzburger Festspiele. Charles is also on Gothic Records singing the tenor solos in Alice Parker's Melodious Accord with the Master Chorale of Washington.
In addition to his performance schedule, Mr. Reid has recently been appointed Director of Vocal Studies at Andrews University where he serves as Associate Professor and Artist in Residence. He also produces the podcast, This Opera Life, available through his website and iTunes. Charles is the recipient of prestigious awards from the Richard Tucker Music Foundation, Loren L. Zachary National Vocal Competition, Florida Grand Opera YPO Competition, Connecticut Opera Competition, and the Marjorie Lawrence International Vocal Competition.
Lester Lynch, Baritone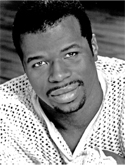 Lester Lynch is recognized as one of today's most promising Verdi baritones. Hailed by the New York Times as "magnificently forceful," for his Carnegie Hall performance at the Marilyn Horne Foundation Gala, Lynch has been praised for his performances at major opera companies throughout the world. A native of Ohio, Mr. Lynch has studied at the Julliard Opera School before making his debut as Marcello in La Boheme with New York City Opera. Other important debuts followed, including Gremont in La Traviata with Houston Grand Opera, Count di Luna in Il Travatore with Deutsche Oper am Rhein and Seattle Opera and Flint in Billy Budd with Canadian Opera Company. The baritone has enjoyed long association with Opera Theatre of St. Louis where he has received critical acclaim for his performance of Calchas in Le Belle Helene, Marcello in La Boheme, and the bartender in Susa's Black River. Just this past summer, Lester was heard as Paolo in the Santa Fe Opera's new production of Simone Boccanegra, where the New Mexican said he sang "with imposing force," and that when he was on stage, "the air snapped." Mr. Lynch has also recently joined the roster of the Lyric Opera of Chicago as Alfio/Tonio in Cavelleria Rusticana and I Pagliacci as well as a return to the company for the High Priest in Samson and Dalila. Mr. Lynch made an important debut in the title role of Rigoletto with Dayton Opera, where he was noted for his "powerful and intensely moving" performance of the tragic jester. More information at http://www.mirshakartists.com/artists_baritones.asp
Amy Van Roekel, Soprano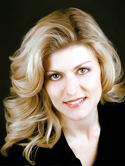 Praised by the Washington Post as a "lovely singer and accomplished actress" with "limpid tone and agile high notes", soprano Amy van Roekel has established herself as a vibrant and captivating performer on both the operatic and concert stage. Ms. van Roekel has received accolades for her performances on both the operatic and concert stage. Her operatic appearances include roles with Florida Grand Opera, Lyric Opera Cleveland, Central City Opera and Chautauqua Opera. She also has a passion for new music and has worked extensively with American Opera Projects, based in Brooklyn, and is called on frequently by composers to premiere their new works. As a soloist she has performed with the Virginia Symphony, the Louisiana Philharmonic, the National Symphony Orchestra, the Santa Fe Symphony, the Buffalo Philharmonic, and the Chamber Orchestra of Philadelphia. She has also been a featured artist with the New York City Ballet, performing American standards under the baton of George Steel and his Gotham City Orchestra in St-Rémy, France.
She has been involved in several exciting premieres including Opera After Hours – a compilation of several short operas woven together by acclaimed director, Christopher Alden at New York City's cutting-edge Zipper Factory Theater; the world premiere of Oresteia, - a multi-media opera by Iannis Xenakis performed in ancient Greek at the Miller Theatre in New York City; and The Machine Awakes, composed by Stephen Andrew Taylor specifically for Ms. van Roekel with a commission by Sinfonia da Camera at the University of Illinois. The Machine Awakes was released on CD in the fall of 2009 on Albany Records. Amy has received many awards and honors that include being a 1st Place winner of the National Symphony Orchestra's Concerto Competition, a Regional Finalist in the Metropolitan Opera National Council Auditions, and a two-time award winner in the Washington International Competition for Singers. Also an accomplished pianist, Amy van Roekel holds degrees from the University of Michigan and the University of Maryland. Her website is at: http://www.amyvanroekel.com
Alison Gatwood, Pianist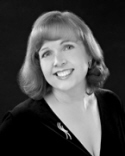 Alison Gatwood is an award-winning performer and educator. Born on the island of Guam, Alison studied piano with Charles Crowder at The American University and won local competitions before graduating with distinction from The Eastman School of Music in Rochester, New York, where she studied piano with Barry Snyder. Alison took her Master's degree in piano performance with distinction, studying with Leon Fleisher at the Peabody Conservatory in Baltimore. Ms. Gatwood remains active as a pianist and music teacher. Ms. Gatwood was the head of the Music Department at Stevenson University in Baltimore for five years. After her son Jacob was born, Alison accepted her present position as a Music Specialist for the Howard County School System. She currently teaches vocal and general music at Thunder Hill Elementary, Howard County's only certified Arts Integration School.
Alison was the Music Director at St. Andrew's Episcopal Church in Glenwood, Maryland for twenty years, and composed more than one hundred songs for use in worship. Alison is currently on staff with the Unitarian Universalist Congregation of Columbia and serves as Youth Music Director. She was a founding member of the Music Leadership Team for Howard County Public Schools, and was chosen to be Music Educator of the Year. She was also nominated for a "Howie" Award for Outstanding Music Educator. Alison served for ten years on the Martin Luther King Jr. Commission for Human Rights, on the Howard County Arts Council Artistic Review Panel and on the Peabody Alumni Steering Committee. Additional awards include the Oscar Mayer Weiner Award, which brought the famous Weinermobile to Columbia.
Ms. Gatwood has been associated with the Columbia Pro Cantare Chorus since 1985. She is frequently heard as pianist and soprano soloist with this group, and with them has toured the Czech Republic and Poland. Described by the Baltimore Sun as a "lustrous soprano with a high degree of musical intelligence", Alison has premiered three works by composer Tom Benjamin: song cycles based on the poetry of Rumi and Emily Dickinson, and the "Old Brick" Oratorio premiere at Christ Episcopal Church in 2011. Alison sang Elgar's "Sea Pictures" with the St. John's Orchestra and studies voice with mezzo-soprano Marianna Busching. Alison performs frequently with her husband, concert violinist Jody Gatwood.
Laura Whittenberger, Soprano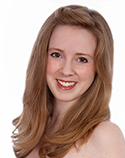 Soprano Laura Whittenberger has been described as "charming and perfectly cast as a flirtatious ingénue" (DC Metro Theater Arts Review). Recent credits include opera, operetta, musical and concert performances in the Baltimore and Washington, D.C areas.
Laura made her professional concert debut as soloist with the VA Medical-Musical orchestra in a televised 2011 Veteran's Day concert at the National Basilica. In 2012-13, she has appeared as soprano soloist for Haydn's Kleine Orgelmesse, Carmina Burana, and the Messiah.
This year Laura has sung as Susanna in Le Nozze di Figaro, Anna in The King and I, and (upcoming) Adele in Die Fledermaus at regional music festivals, and performed as the title role in Lakmé with the Peabody Opera Theatre. With the Peabody Conservatory, Laura has performed at Baltimore's Lyric Opera House (as Gilda in Rigoletto scenes) and was featured in the Thursday Noon Recital Series, singing Strauss's Op. 36 Vier Lieder.
Laura is also active in Maryland operetta and musical theater. In 2012-13 she appeared as Julie Jordan in Carousel, Rose in Meet Me in St. Louis, Rose Green in Sousa's operetta The American Maid, and (upcoming) Lily in The Secret Garden.
Laura is pursuing her Graduate Performance Diploma at the Peabody Conservatory, in the studio of Dr. Stanley Cornett, and finished her Bachelor of Music in Vocal Performance and Bachelor of Arts in English at Indiana University. She holds a teaching certificate in ESL (TEFL), and studied and worked in Leipzig, Germany as an ESL instructor. She currently teaches ESL at Howard Community College and the Peabody Conservatory. For future upcoming performances and more information, please visit: www.laurawhittenberger.com
Eric Apland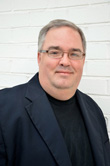 Erik Apland, pianist, is a graduate of South Dakota State University and the University of Cincinnati College-Conservatory of Music, and has completed degrees in classical piano. He attained commercial music experience as a show-band and dance-orchestra leader on several ships in the cruise industry. After a brief period as a music educator in his home state of South Dakota, Erik became the band leader aboard the legendary Delta Queen, a steamboat that sails the Mississippi and Ohio River systems. In 1999 he joined "The President's Own" United States Marine Band and became a sought-after free-lancer in the Baltimore-Washington area. Erik joined the Peabody Ragtime Ensemble in 2005. Additional; information is available at:
http://www.peabodyonline.com/Eric_bio.html
Jacqueline Pollauf
Harpist, Jacqueline Pollauf, praised for playing with "transcendent ability" (Megan Ihnen, Sybaritic Singer), and a "steady and most satisfying elegance" (Stephen Cornelius, The Toledo Blade), made her solo debut at age sixteen with the Perrysburg Symphony Orchestra. She has since made solo appearances with many orchestras including the Toledo Symphony Orchestra, the Newark Symphony Orchestra and has given solo recitals throughout the Mid-Atlantic region. Jacqueline has collaborated with Scottish Voices, (Glasgow, Scotland) on two US tours and will be featured on their upcoming recording. Her "glittering" (Clayton G. Koonce, Felis Pushkini) debut solo album, Bouquet, was released in 2009.

Although trained as a classical musician, Jacqueline increasingly explores other avenues of music, including
hip hop on the Baltimore Boom Bap Society series and free improv as part of the Out of Your Head Collective.
More conventionally, she has performed with the VERGE Ensemble, on the Mobtown Modern Music Series and
the Evolution New Music Series and has presented seminars on composing for the harp at numerous institutions.
Jacqueline is the principal harpist with the Mid-Atlantic Symphony Orchestra and the Philadelphia Virtuosi Chamber Orchestra. Jacqueline has also performed with such ensembles as the Baltimore Symphony Orchestra, the Royal Philharmonic Orchestra, the Baltimore Opera Company, and the Cantate Chamber Singers.
Collaborating with saxophonist Noah Getz, Jacqueline is a member of Pictures on Silence, a harp and saxophone new music ensemble. Pictures on Silence released its debut album, Voyage, in 2012, and has been recognized with many honors, including a Chamber Music America Commissioning Grant, and a Yellow Barn Artist Residency. They have commissioned over twenty new works.
Jacqueline is on the faculties of American University, the Baltimore School for the Arts, Goucher College, and the
University of Maryland, Baltimore County and is the founder and director of the Baltimore Harp Camp. Jacqueline holds Master and Bachelor of Music degrees from the Peabody Conservatory.
.