Northern Lights
Saturday, October 24, 2015 at 8 PM
Jim Rouse Theatre, Columbia, MD
Free pre-concert lecture at 7 pm
Handel: Messiah
Sunday, Dec. 6, 2015 at 7:30 PM
Jim Rouse Theatre, Columbia, MD
Free pre-concert lecture at 6:30 pm
A Christmas Noël
with the CPC Chamber Singers
Sunday, Dec. 13, 2015 at 3 PM
Christ Episcopal Church
Columbia, MD
Duruflé: Requiem
Sunday, March 13, 2016 at 3 pm
First Evangelical Lutheran Church Ellicott City, MD

Mahler: "Resurrection"
Symphony No. 2, with the Columbia Orchestra, Jason Love conducting
Saturday, May 21, 2016 at 7:30 PM
Jim Rouse Theatre, Columbia, MD
Free pre-concert lecture at 6:30 pm
Columbia Pro Cantare
5404 Iron Pen Place
Columbia, MD 21044
410.730.8549
Fax: 410.730.8634
Next Concert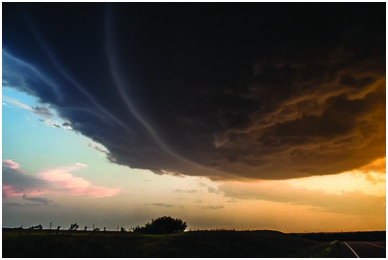 Mahler: Symphony No. 2 ("Resurrection")
Columbia Pro Cantare joins the Columbia Orchestra to fill the air with Gustav Mahler's Symphony No. 2, subtitled "Resurrection," because of the choral ending which is a setting of Klopstock's poem with that title. This is an enormous, amazing work whose melodies and drama have the power to transfix the audience and whose finale has been called "one of the most glorious and powerful climaxes in all of music." (Peter Gutman, Classical Notes).
The Columbia Orchestra, Jason Love, conductor, Marlissa Hudon, soprano
Kyle Engler, mezzo-soprano, Columbia Pro Cantare, Frances Motyca Dawson, director
Saturday, May 21, 2016 at 7:30 pm
Jim Rouse Theatre
Columbia, MD 21044
THIS CONCERT IS SOLD OUT
Save the dates for our 2016 – 2017 40th Anniversary Season!
Saturday, October 22, 2016 at 8 PM at the Jim Rouse Theatre, CPC's Gala 40th celebration featuring Vivaldi's Gloria and other CPC favorites with the Howard County Concert Orchestra.
Sunday, December 4, 2016 at 7:30 PM at the Jim Rouse Theatre, Handel's Messiah
*Saturday, December 17, 2016 at 7 PM at Christ Episcopal Church, A Christmas Noël with the CPC Chamber Singers.
*Note new date and time
Sunday, March 19, 2017 at 3 PM at the First Evangelical Lutheran Church, "Eastern European Masters"
*Sunday, May 14, 2017 at 8 PM at the Jim Rouse Theatre, CPC celebrates Columbia's 50th Anniversary.
*Note new date and time
Stay tuned to www.procantare.org as details develop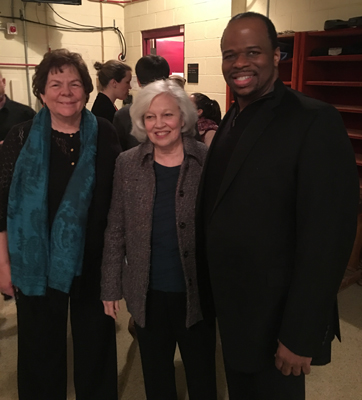 CPC staff congratulates Lester Lynch on his performance as Crown in Porgy & Bess with the Baltimore Symphony Orchestra at Meyerhoff Symphony Hall, April 8, 2016. Lester returns to sing with CPC in their performance of Messiah on December 4, 2016, and I Build A House on May 6, 2017 in celebration of Columbia's 50th Birthday Celebration!